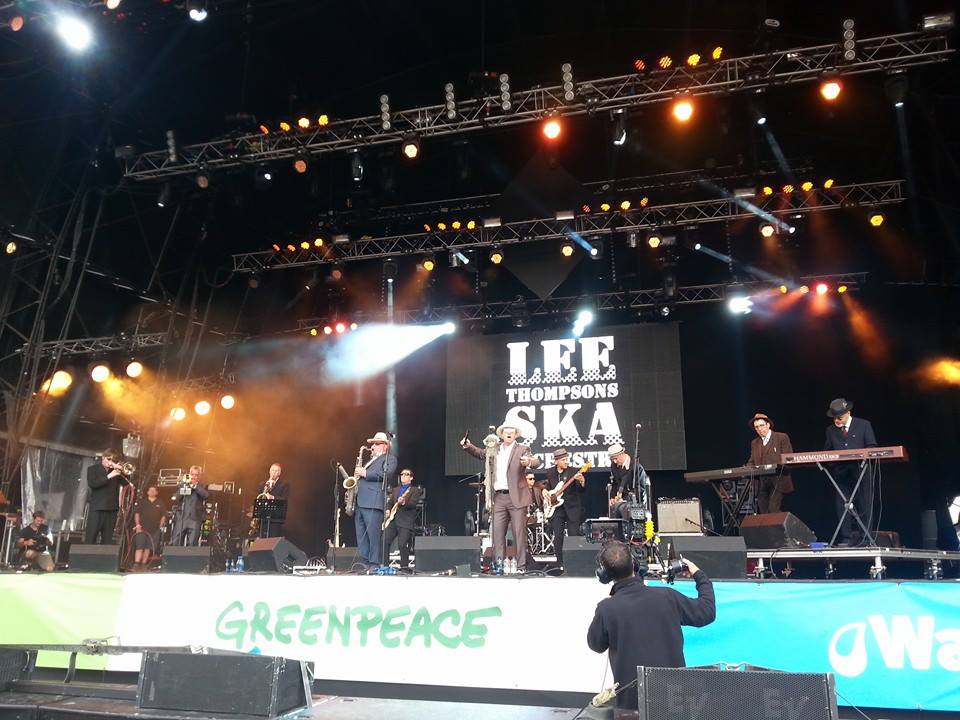 What a fantastic Glastonbury 2014.
Having previously played twice before I must say that the Glastonbury Experience is superb.
I left an LP6 gig at Windsor races on Saturday playing to about 4000 people
and drove straight to my brothers who lives walking distance to the festival.
Walked in and got my passes sorted and had a well deserved cider! Then i bumped into my Brother (amazing considering how many people at the festival) and went to the Pyramid Stage to catch some of Metallicas set. I wasnt sure if they were right for the Saturday headline, but oh yes – they were amazing.
Walked home through all the mud tired but happy. Sunday comes and off we go back to the festival for an amazing contrast watching the English National Ballet performing their new piece 'Dust' written specially for Glastonbury 2014. It was all about WW1 and was very moving. The crowd swelled up well and everyone was transfixed. Then stayed to watch Caro Emerald who was a superb and got everyone dancing.
We then worked our way to The Park Stage where The Thunderbirds Orchestra was performing. It was an excellent set of 60's Thunderbird style TV tunes (had a cider too)
Time to return to the West Holt stage to get ready for my gig. We started at 17:30 to a somewhat reduced crowd (thanks Dolly Parton) but by halfway through our show it was getting packed.
Dawn Penn came and sang Bangarang and No No No with us and we steamed home to finish at 18:30. changed and legged it as fast as poss to miss the mad rush to beat the traffic.
our set list was as follows…
GUNS FEVER
HEATWAVE
ALI BABA
EASTERN STANDARD TIME
HOT REGGAE
SIT & WONDER
TUNNEL ONE
FU MAN CHU
MISSION IMPOSSIBLE
BANGARANG
HELLO JO
NO NO NO
BROADWAY JUNGLE
****************************************
SOON YOU'LL BE   CRY TO ME   MIDNIGHT RIDER
The mud was brilliant, the legs tired and the weekend was superb! bring on next year.