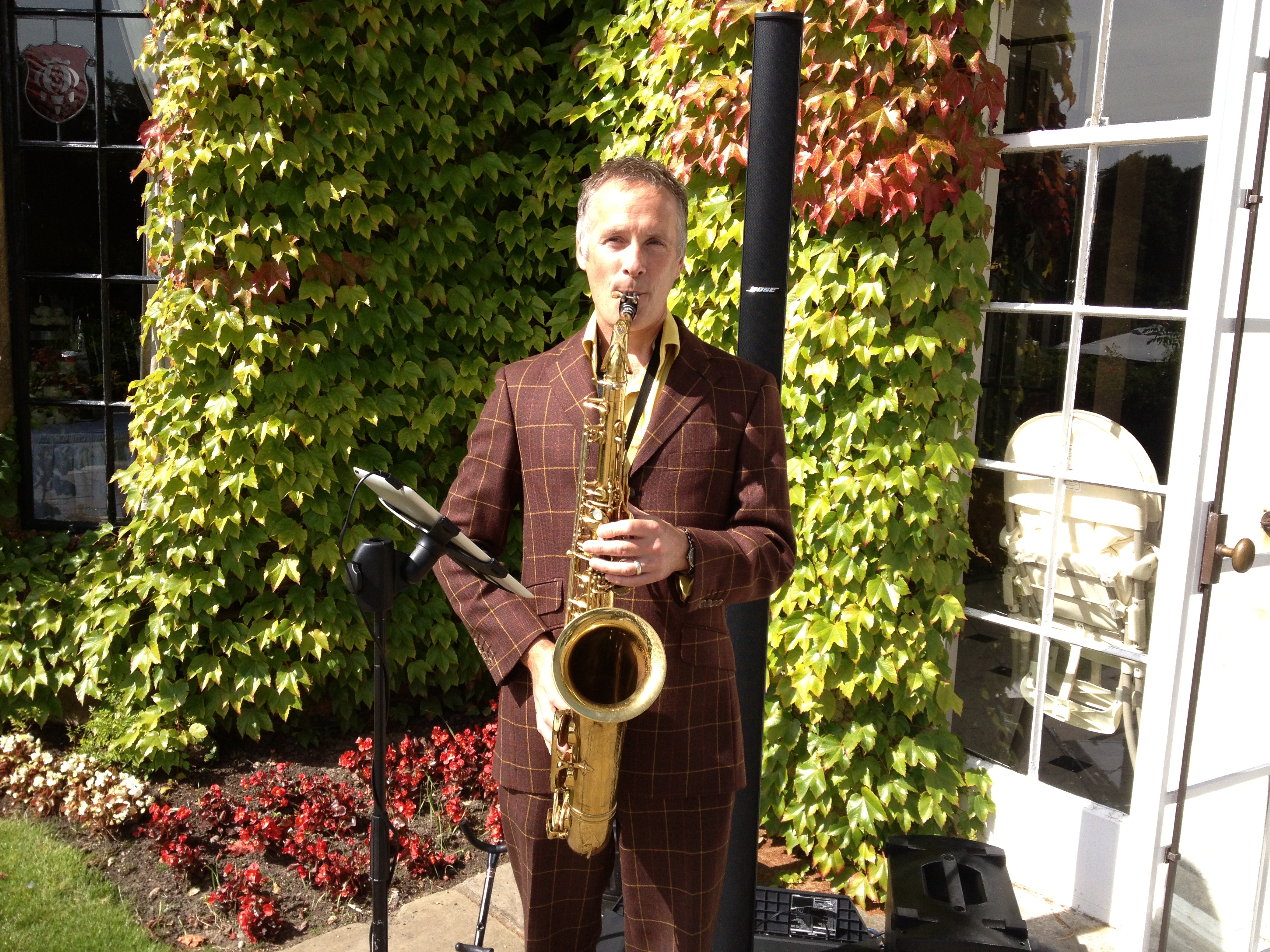 Sara and Jonathans Fabulous Wedding at Pennyhill Park Hotel.  September 2013.
"Just saying 'thank you' seems totally inadequate.  It was a magical day that you helped to make even more special.  When Jonathan told me he had booked you and showed me your website, I was so excited.  I must confess that you were the part of the day I was probably looking forward to the most except, of course, for the ceremony itself!  Our expectations were high and you did not disappoint.  It was all so perfect.  The wonderful weather with the sound of the sax meandering across the terrace and through the gardens was just lovely.   You were stylish, fun, professional, played beautifully and gave our reception the cool, relaxed, informal atmosphere we were hoping for.
As time passes and we reminisce, I hope our memories will always be accompanied by the sound of your wedding music.  It was great.
Thank you so very much."